How Accenture Used Virtual Recruiting Events to Attract & Engage Diverse Talent
February 16th 2021      |      16:00 GMT     |     45 mins
As we move into 2021, it's clear that leveraging the power of virtual candidate events will be a must for any forward-thinking employer that wants to attract and engage early careers talent.
According to new research, Gen Z candidates said "hiring events" were the most valuable resource to learn more about career opportunities, job roles and application enquiries. For employers, then, the challenge remains as to how you can activate a candidate events strategy in a virtual world.
Join Meet & Engage's very own Jo Brickell and Accenture's Joan Moore and Sam Turnpenny as we discuss how Accenture designed and implemented a virtual events strategy to attract diverse talent.
Join us on 16th February at 4.00pm GMT (11.00am EST)
In this webinar, we'll discuss:
Launch of Accenture Live – a series of live virtual events targeted at early careers audiences
How to run virtual events sessions that provide practical hints, interview tips and answer burning questions
The creation of D&I focused sessions hosted by Accenture ERGs
Why you should engage with talent virtually to create a sense of community and belonging
In addition, we'll take a more holistic look at the future of recruiting technology and discuss how employers can solve real-life hiring and engagement challenges in 2021 and beyond.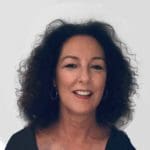 Jo Brickell
Jo is a Chartered Marketeer with a degree in Business Studies, the CIM Diploma in International Marketing, and an award-winning career focused on the employer branding, employee engagement and people communications sector.
Working closely with client organisations, recruitment comms agencies, RPOs and tech partners, Jo has managed Employer brand, EVP and Candidate Engagement projects for complex global matrix organisations and some of the world's most high-profile corporate brands.
Jo is a Client Partner at Meet & Engage working to identify where conversational real-time technology can best support our Clients candidate experience objectives.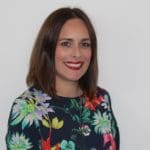 Joan Moore
Joan Moore is the Head of Early Talent Recruiting at Accenture. Her multi-award-winning team of 30 are responsible for attracting, sourcing, assessing and hiring up to 700 graduates, interns and apprentices every year from universities and schools across the UK. In her 10 years at Accenture, Joan has driven a huge transformation in the way the firm recruits the best and most diverse talent and she is hugely passionate about how technology can be leveraged to enable innovation in recruiting.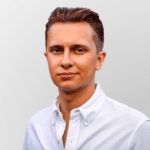 Sam Turnpenny
Sam Turnpenny is a Talent Attraction Specialist at Accenture within the Early Talent Recruiting team. He is responsible for hiring up to 300 graduates every year into Accenture's Strategy & Consulting service line. Sam joined Accenture in 2015 in the firm's technology consulting practice, where he helped clients transform their workforce using digital technologies. He brings this experience working in a variety of sectors to his current role to help innovate Accenture's approach to entry-level talent attraction.