Whitepaper:
Live virtual hiring events and a positive, measurable candidate experience.
Candidate experience is not a one-size-fits-all approach. To craft journeys that will engage, inform and inspire, employers need to understand what candidates want, how they feel and what makes them most satisfied.
At Meet & Engage, we have analysed live virtual events data from across the early careers market to benchmark what good looks like and uncover what candidates really want from employers.
Based on our real-world analysis of live virtual hiring events in 2021, we have pulled together this report to demonstrate the link between live virtual events, NPS and a strong candidate experience.
As we'll see, by running live virtual events during the recruitment journey, employers can better support candidates through the application process, create valuable peer connection and bring the employer brand to life.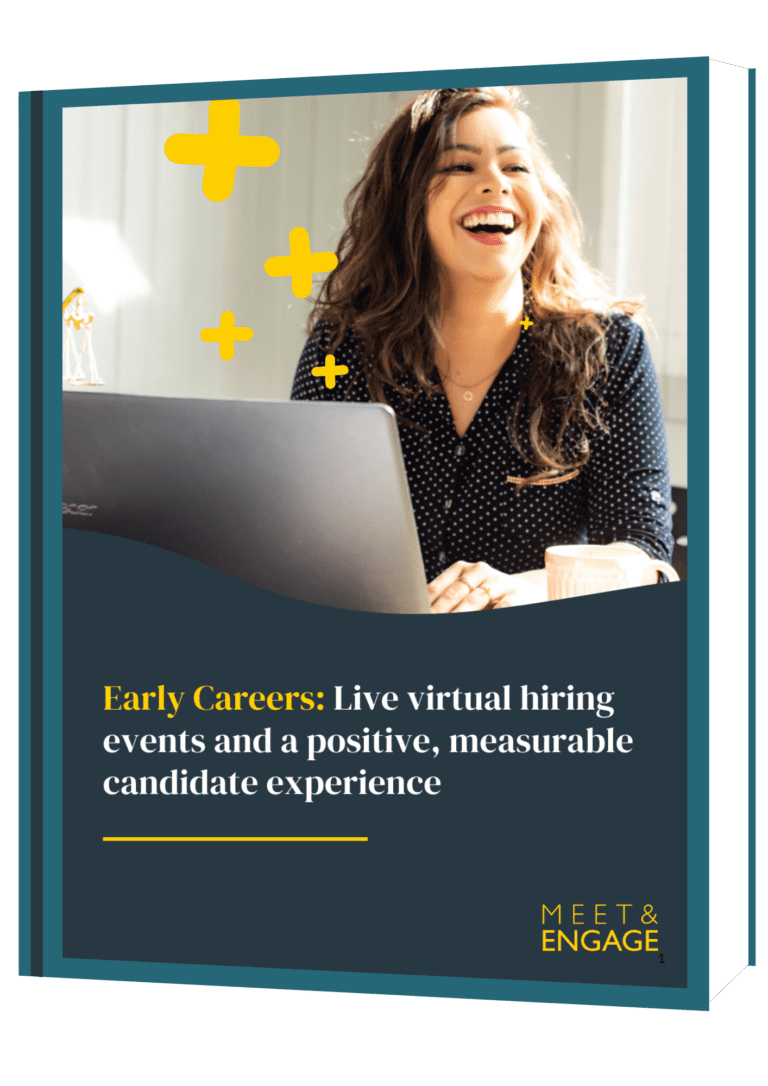 Fill in the form to download