Engage with a
new generation
of students
Connect your current students with prospective applicants and their influencers. Put your graduates in touch with employers. Host international Open Days or events for alumni and academics. Meet & Engage has so many uses for universities: from attraction and application, then throughout your students' time on campus and beyond – once they've entered the big, wide world.
First millennials, now Generation Z. When you're connecting with audiences who've grown up online, expecting instantaneous answers, then emails and FAQs must seem so last century. Our engagement tech enables universities to connect directly and quickly with prospects, whatever device they're using, wherever they're online.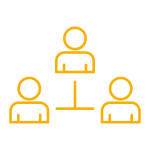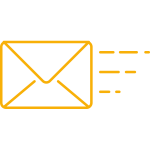 Meet & Engage is different because it's built with marketing in mind. Participants won't see the Meet & Engage logo, instead you can fully customise your meeting space to match your brand or reflect your latest creative. It's easy to share your own content too, whether that's before, during or after your event.
When it comes to recruiting international students, Meet & Engage can save you so much time and money. Whether your audience is in Europe, Asia, Africa or America, an online event allows you to grow your presence and promote your courses without even leaving the campus. You can also set up one-to-ones to keep applicants warm – our clients tell us that overseas students prefer typing to talking, especially if English isn't their first language.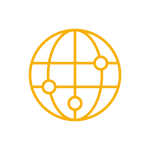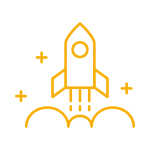 If you're already sold on peer-to-peer engagement, you're shopping for the right platform, Meet & Engage has some powerful features that make it ideal for education marketing and student recruitment. Having worked in the field ourselves, we know it's vital that the engagement tech you choose integrates well with your CRM, takes account of GDPR and allows you to analyse the data behind every interaction.
At every stage of the student recruitment cycle, there's a way to engage with your audience. In March, put offered applicants in touch with students and staff from the courses they've chosen. In May, share exam revision tips. In June, run sessions on accommodation or student finance. Use the Summer months for pre-clearing admission enquiries. In September, host a Q&A on Personal Statements. More conversations mean more conversions.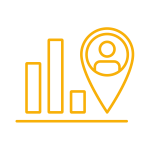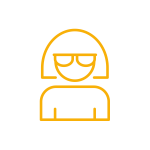 Talk To Today's Students (and Yesterday's)
Meet & Engage makes it easy to talk to your current students too. Your Careers Service can host digital drop-ins for jobseekers or facilitate chats with prospective employers to inform students about their future options. As well as talking to today's students, you can stage online events to nurture your alumni networks. And your outreach teams will also have a whole host of ideas of how live chat can help with their conversations too.
For those who love data, (and who doesn't?) our tech comes with state-of-the-art plugins that allow you to create and conduct surveys and to measure participant experience via your NPS score. We've also made sure it's easy to analyse transcripts and to share content after any event you host.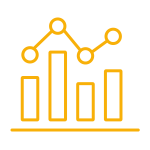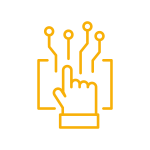 Our team has plenty of education marketing expertise, so, whilst it only takes one conversion to cover the cost of your licence, you'll never be short of ideas on how to get the best out of Meet & Engage. Events focused on widening participation where students can tell their story. Group chats for distance learning. Alumni appeals. Influencer Q&As for parents and teachers. One-to-ones with academics for post-grad prospects. The applications are endless.
All over the world, students are embracing engagement via Meet & Engage; our clients include the University of Leicester, the University of Gloucestershire and Bath Spa University. We've picked up a respected UK award too: Best Innovation in Online Recruitment at Broadbean's National Online Recruitment Awards.