Provide a consistent engagement experience, regardless of introduction method. 
As we approach busy season in the world of graduate recruitment and Early Careers teams are finalising their on-campus plans, one question keeps popping up – 'how do you capture candidate details quickly when meeting in-person or online, and how do you then keep engagement going?'
Well, if answering that question is still on your to-do list, we have a ready-made answer for you.
Campus Engager is a solution designed specifically to overcome this common challenge, whether you're meeting students in real-life or virtually. This is how it works:

Share your QR code with students, whether it's after a chat on your stand, via promo materials, a careers workshop or a virtual intro event
Students then access a VIP portal of your content – all in one place but crucially with nudges to bring them back to the portal, educating them and moving them towards the point of apply
*NB even though the content is 'drip fed' to candidates (so it feels like a social channel), it's pre-loaded – so once the content is loaded, it runs on rails 🙂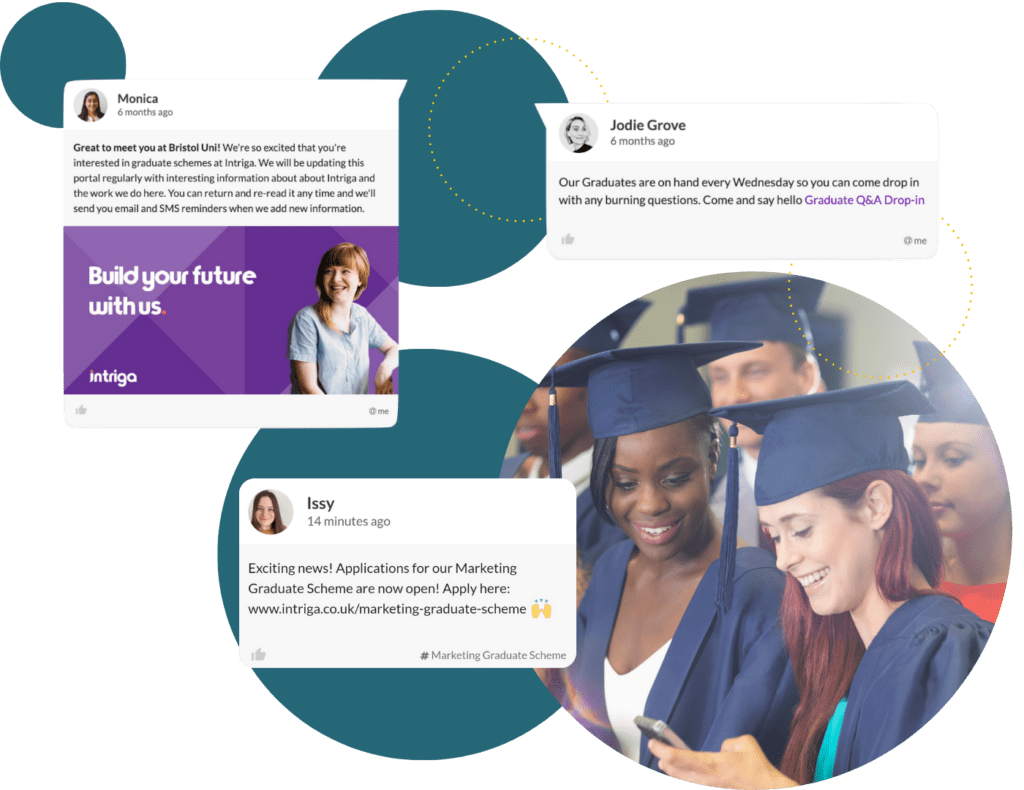 This quick-to-deploy solution can be live in just a few weeks and provides a nurturing and consistent experience to all candidates.
If you are interested in hearing more about the benefits of consistent engagement, I've written a more detailed blog, which can be found here, and please don't hesitate to get in touch or request a demo if you'd like to know more about Campus Engager.